Sustainability strategy
We explore strategic options and enable the integration of sustainability factors in your business model. Based on the UN Sustainable Development Goals we create KPIs to monitor performance and track progress. We analyse your ESG context to identify risks and opportunities and develop an ESG Action Plan. If you haven't found your Sustainability Officer yet, just get in touch!
Circularity assessment
With the use of various tools and methods we help you get a clear understanding about how resources, products and waste are managed throughout your supply chain/network. The purpose of circularity assessment is to enable you to embed circularity in your company's culture, as well as to encourage key actors of your supply network to contribute to circular economy goals.
Innovation consulting
We support the development, uptake and marketability of sustainable products, services, processes and solutions. We help startups to prepare proposals and participate in business innovation competitions for fundraising and awards. We create synergies among business, technology and research partners.
Research projects
We participate in research projects on a national and international level. We conduct strategic research for EU projects focused on Research & Innovation Actions allowing for the exploration or improvement of new technologies and methods. The aim is to produce valuable insights, replicable findings and to contribute to knowledge dissemination.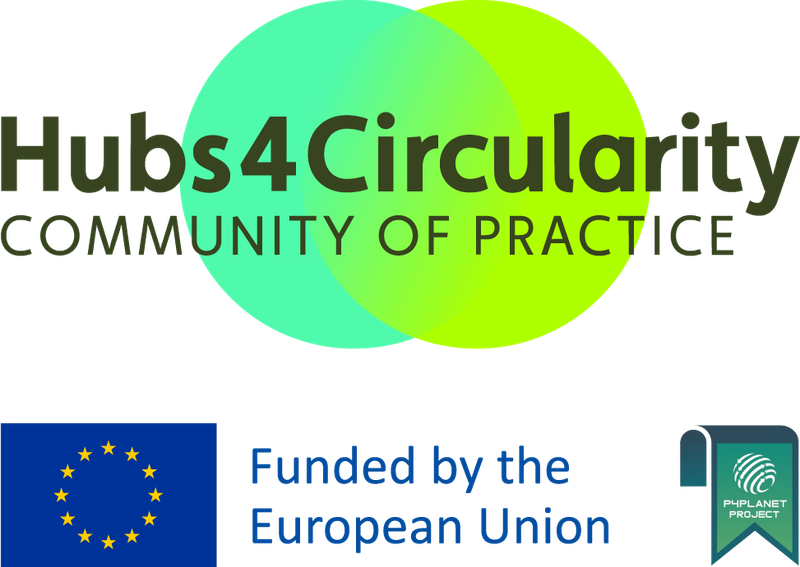 Supporting Partner
We support the Hubs4Circularity under the Horizon Europe Programme for the establishment of a European Community of Practice. Our aim is to contribute to the project's vision by giving advice to the consortium and supporting project activities towards the dissemination of circularity opportunities across Europe.
Learn More